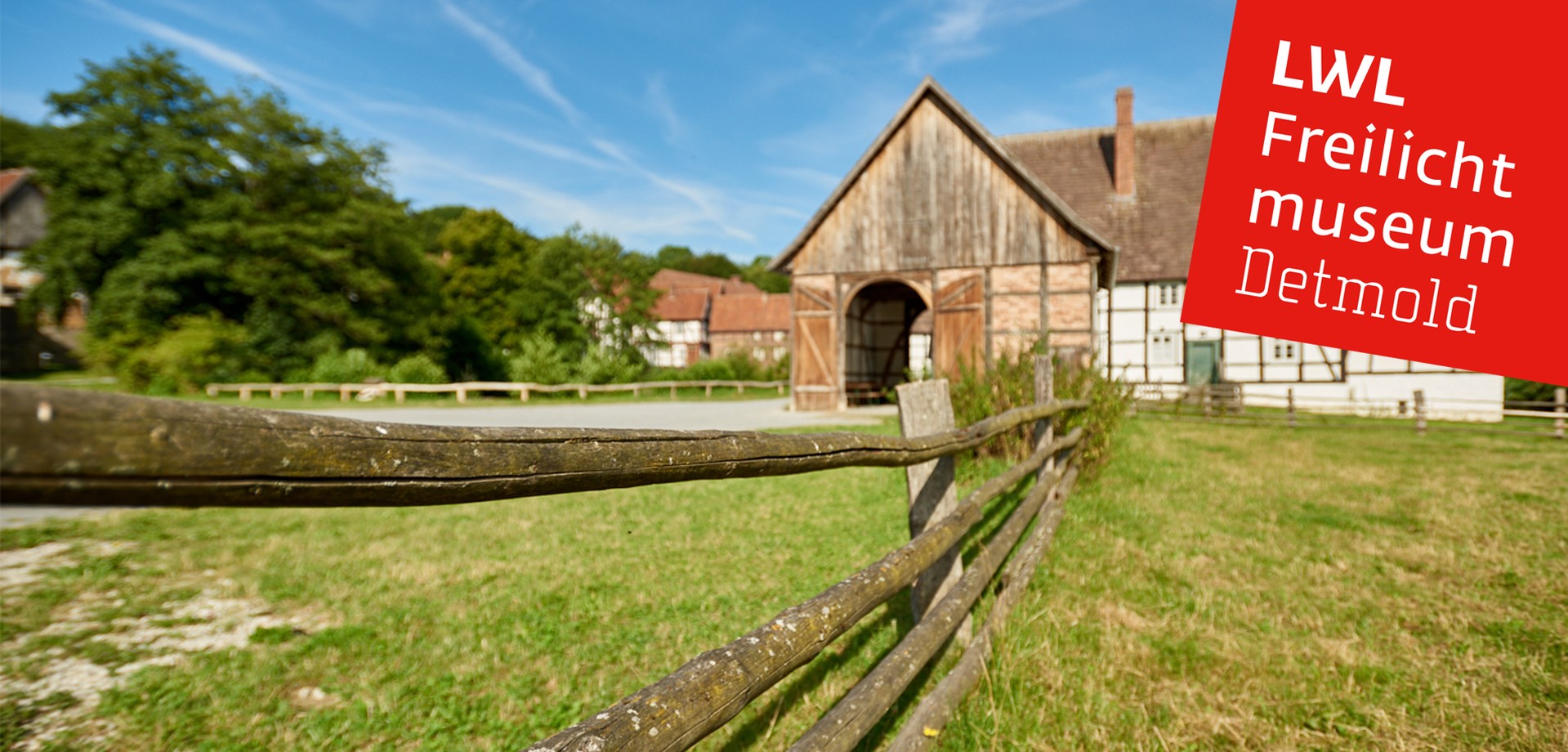 Can I bring my dog?
Yes. Just make sure you keep your dog on a leash. We also ask you to dispose of your dog's remains. There are plenty of trash cans on our property.
Dogs are not allowed in the houses. Exceptions are guide and assistance dogs in work harnesses
Can I take pictures?
Photography for private purposes is permitted on the premises. Commercial use and the use of tripods, flashes, drones and quadrocopters require permission from the museum management.
May I smoke on the site?
Due to the high fire hazard, smoking is not permitted. The only exception are the "smoking points", which are marked accordingly.
Can I ride my bike through the grounds?
No. Wheels, inline skates or scooters may not be used on the museum grounds for safety reasons.
How much time do I have to plan?
Especially first-time visitors are recommended to spend at least half a day on our premises. This is the only way you will have the opportunity to see as much as possible. As the grounds are very large (90 hectares), you should plan a certain amount of time for the paths alone, either on foot or by horse-drawn carriage (walking distance to the Paderborn village from the entrance is approx. 2 km).
Translated with www.DeepL.com/Translator (free version)
Can I book the he horse-drawn carriage?
Yes, you can book the horse-drawn carriage. Please contact the information office (phone +49 5231 706 104).
How often does the horse-drawn carriage run?
The horse-drawn carriage runs about every 30 minutes. However, this depends on conditions such as weather and number of visitors. The welfare of the horses always comes first!
A ride takes about 20 minutes.
Which route is best for children?
We recommend that you walk via the Osnabrücker Hof to the poorhouse, the Lippischer Meierhof and further to the Paderborn village. On this route there are many animals (cows, horses, chickens) and you can have a little refreshment in the Tiergartenkrug or in the Paderborn village.
Our extra tip: For the way to Paderborn village use the horse-drawn carriage and have a look at everything on foot on the way back. Especially children often cannot walk both ways and sometimes it can happen that at the end of the day even waiting for the horse-drawn carriage is too long for the patience of the little ones.