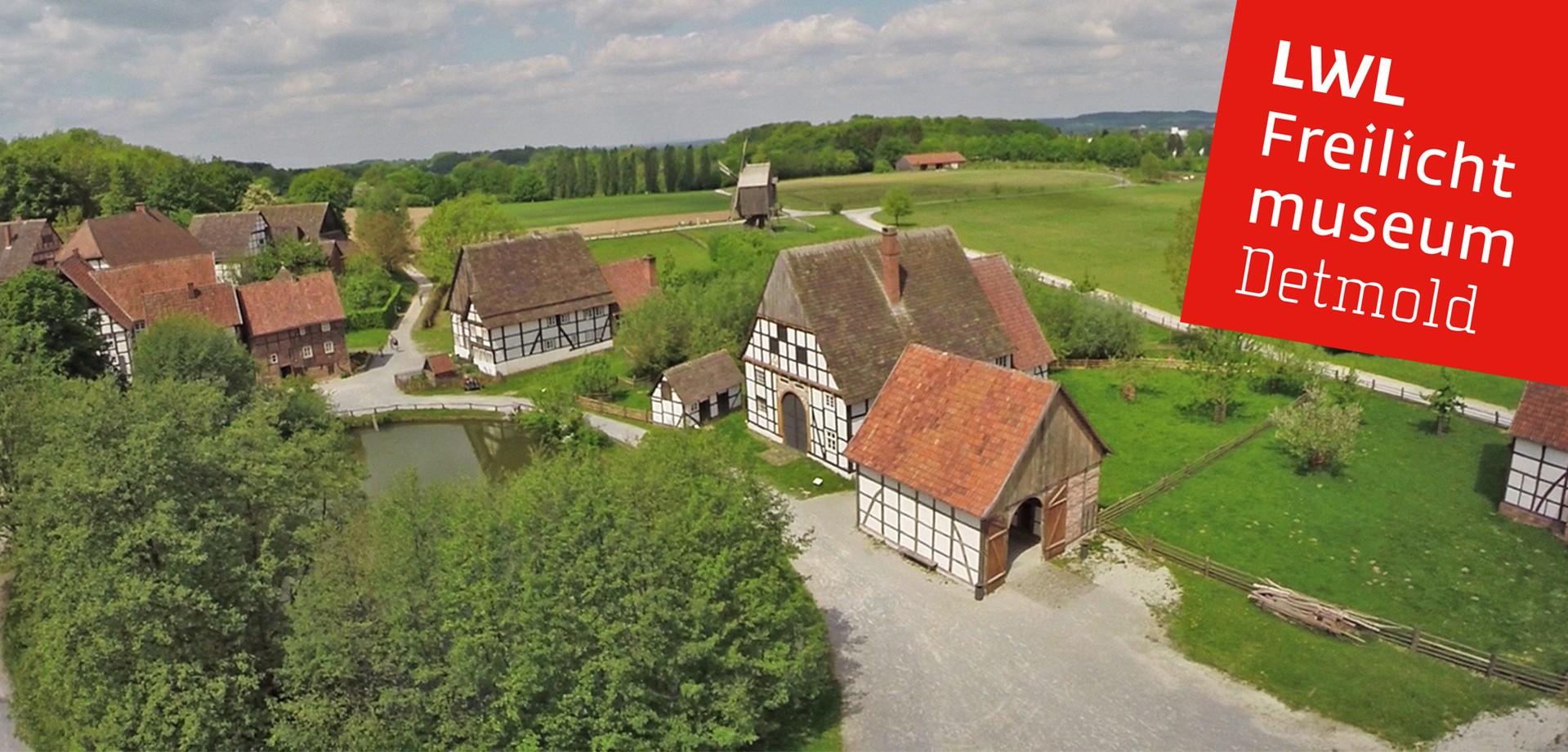 Open from the beginning of April to the end of October
We are here for you seven months a year.
On the second weekend of Advent, we also open our gates for three days of the MuseumAdvent.
On some days of the season, there are no entrance fees.
If you would like to book tickets online in advance, you can access our ticket store here.
Opening hours
Monday:
closed
Tuesday to Sunday:
9:00 am to 6:00 pm (Admission until 5:00 pm)
Public Holidays (also Monday):
9:00 am to 6:00 pm (Admission until 5:00 pm)
closed from 1 November to 31 March
Entrance fees
Children and young people under 18 years of age
free
2 accompanying persons of school classes
free
Adults
8 €
Groups from 16 persons (adults)
6,50 €
Reduced*
4 €
With LWL-museum card
free
Friends of the open-air museum Detmold
free
Special admission prices
FREILICHTgenuss: **
Adults: 8 €
Museum Advent: **
Adults: 10 €
Presales: 8 € plus presale fee
Further prices
Carriage ride:
Adults: 3 €
Children: 2 €
Handcarts rental: 2 €
Wheelchair: free
* Purchasers of current benefits according to the Social Security Code III and the XII, students, trainees, volunteers, people with a degree of disability from 50%. Affected persons only have to provide proof of this.
** Children, youth up to and including 17 years, pupils: free, no discounts