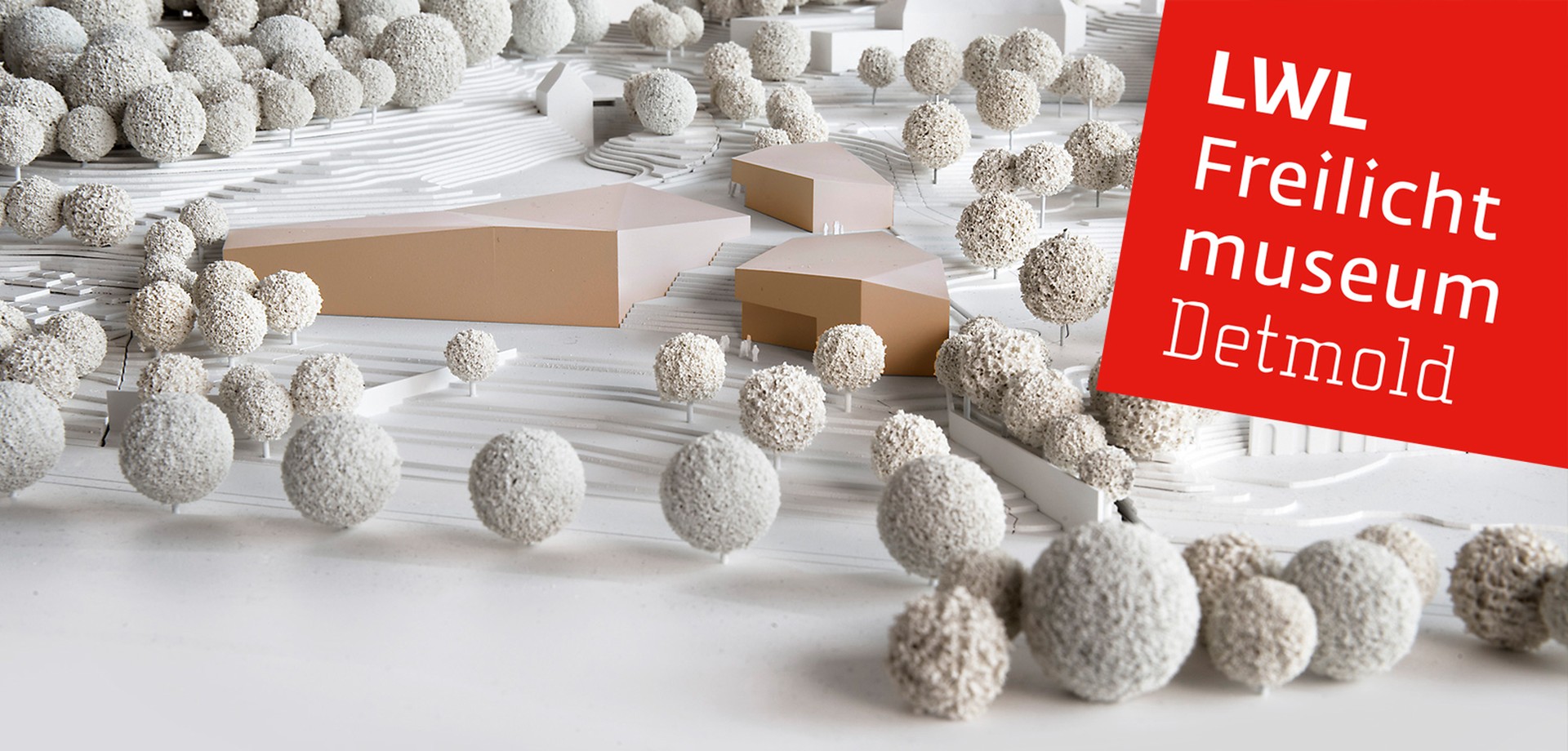 In planning: New entrance and exhibition building
The Landschaftsverband Westfalen-Lippe (LWL) is planning a new entrance and exhibition building for the LWL-Freilichtmuseum Detmold. In the new building with a usable area of around 3,100 square metres, there would be the opportunity for the first time in the history of the museum to show large special exhibitions and special depot treasures.
The LWL also wants to restructure the adjacent park landscape and improve the connection to the city of Detmold with a new path. A generally accessible square is to be created in front of the museum entrance. In keeping with the ecological orientation of the museum, the LWL wants to construct the entrance and exhibition building as a model project for sustainable building with future-oriented technologies. In order to achieve these goals, the research project "Ecosights" is currently underway at the Technical University OWL with the support of the Deutsche Bundesstiftung Umwelt, which aims to develop transferable design and planning principles for energy-efficient museum buildings.

Background
In November 2018 the jury of the architectural competition took place. The jury awarded first prize to the design by ACMS Architekten GmbH from Wuppertal in cooperation with FSWA Landschaftsarchitektur, Düsseldorf. The cultural committee and the landscape committee of the LWL approved the basic decision to build the construction project with a budget of around 37 million euros. The building is expected to open in 2025. An office for project management and cost control as well as an inter-committee commission will accompany the construction project.