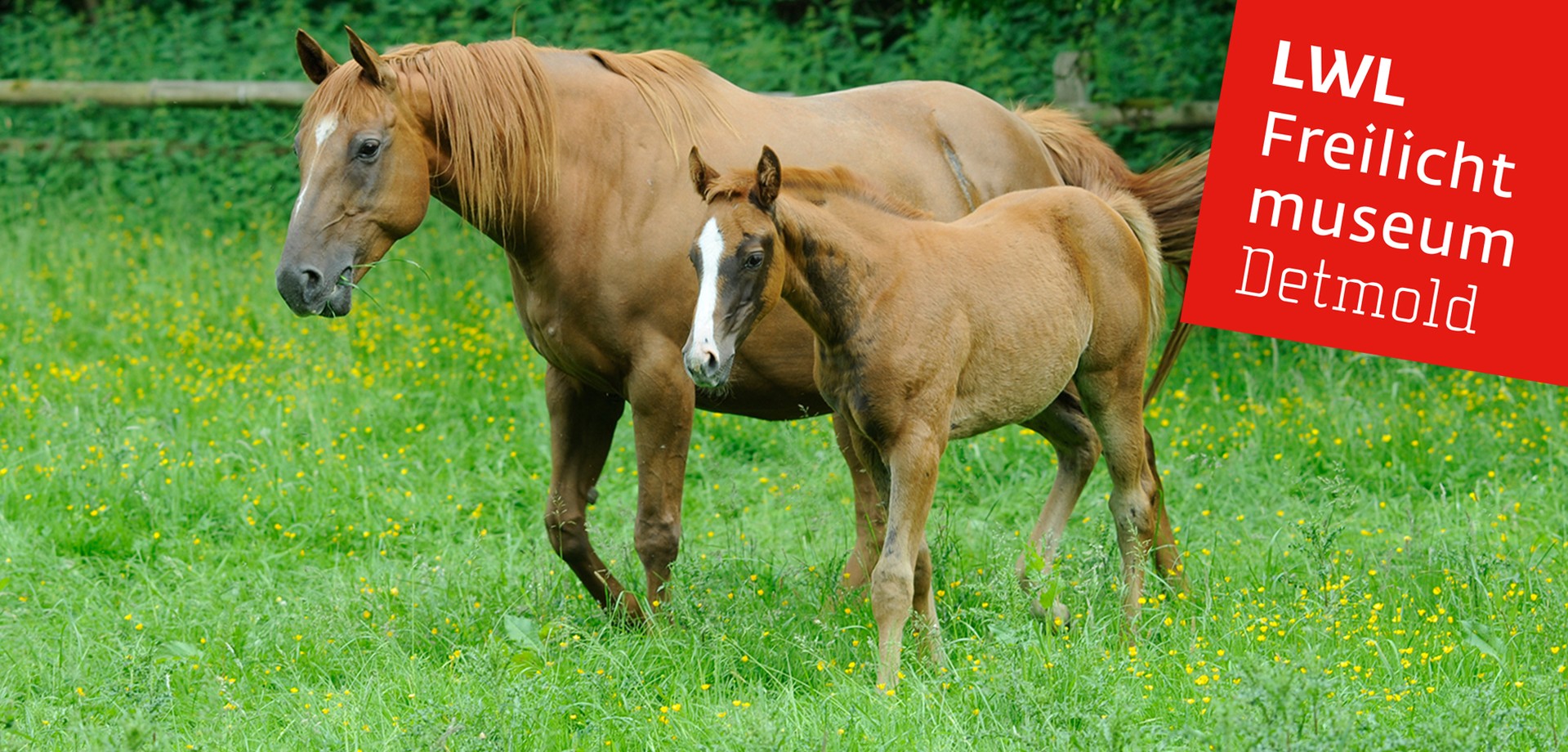 The Senner – oldest horse breed in Germany
The exhibition can be found in the former Fasanerie. There you can find out about the history of Senner horses. We show the princely stud and the development of this horse breed.
The Senner horses are threatened with extinction, so that previously the Association of Lippe horse breeders and many private individuals fought for the preservation.
Since 2001 we have been actively involved with two dams in the conservation of this breed.
You can observe these after your tour of the exhibition on our pastures.