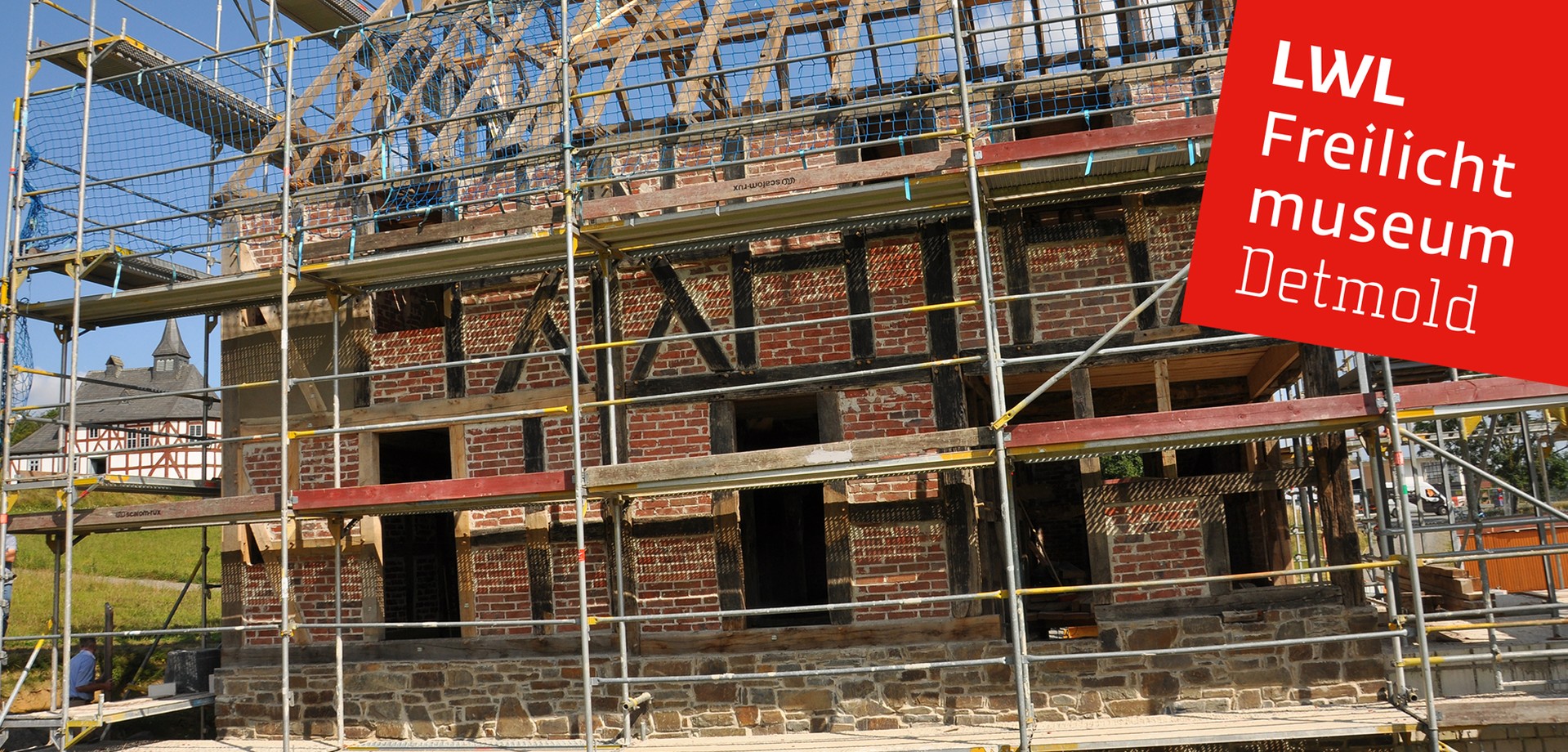 Building and construction research
One of the principles of the LWL-Open-Air Museum Detmold's structural concept is to show historical original buildings. In order to present them in the museum in a meaningful way, the buildings must first be thoroughly researched. Various methods of historical building research serve this purpose.
In order to preserve the original houses and buildings in the long term, special treatment methods and techniques are used:
whole-part translocation
special restoration techniques
precautionary maintenance
We also conduct research in the fields of building protection, wood preservation and air conditioning technology.
In order to deepen and pass on this knowledge, we cooperate with the technical college for the preservation of historical monuments and old buildings in Detmold. In addition, we are in contact with universities and research institutes in order to benefit directly from the latest findings in the field of building preservation.